Squishmallows have become a popular toy among children and adults alike. These soft, squishy plush toys are known for their cute designs, bright colors, and huggable feel.
However, many people may wonder where these beloved toys are made.
The origin of Squishmallows can be traced back to the United States, where they were first introduced in 2017. Since then, they have become a global sensation, with fans all over the world.
While the company behind Squishmallows is based in California, the manufacturing process takes place in China.
Despite being manufactured overseas, Squishmallows are subject to strict safety standards to ensure they are safe for children to play with.
The company works closely with its manufacturing partners to ensure that all materials used in the production process meet these standards.
Key Takeaways
Squishmallows are manufactured in China, but the company behind them is based in California.
The manufacturing process is subject to strict safety standards to ensure the toys are safe for children to play with.
Squishmallows have become a global sensation since their introduction in 2017.
Origin of Squishmallows
Squishmallows are a popular toy that has taken the market by storm. They are soft, squishy, and come in a variety of shapes and sizes.
But where are they made? In this section, we will explore the origin of Squishmallows.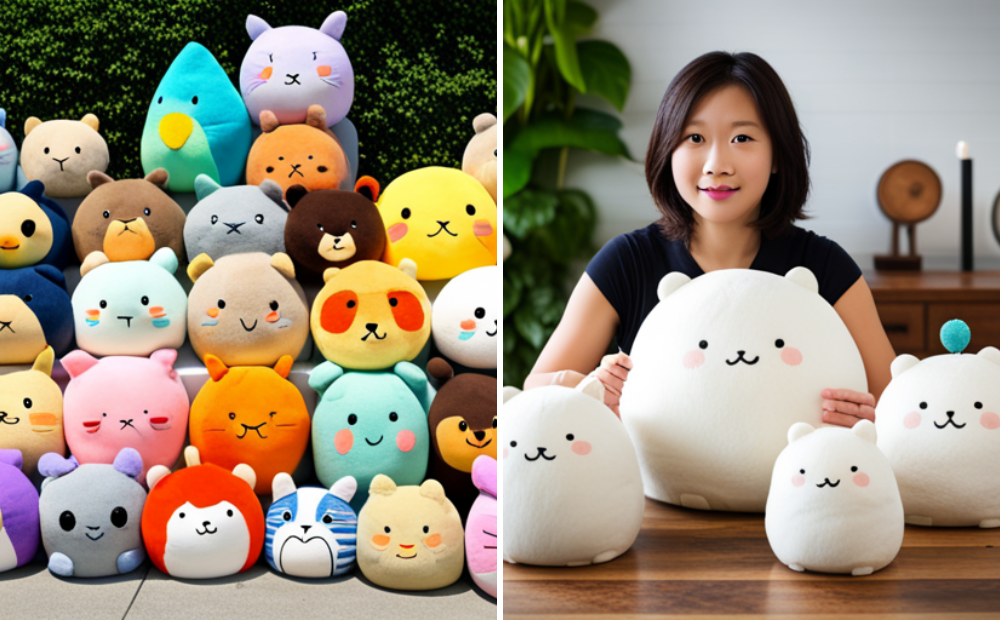 Country of Manufacture
Squishmallows are manufactured in China. This is a common practice for many toys and products that are sold in the United States.
The factories in China have the necessary technology and resources to produce Squishmallows efficiently and at a reasonable cost.
Company Behind Squishmallows
Squishmallows are produced by Kellytoy Worldwide Inc. Kellytoy is a California-based company that has been in business for over 25 years.
They specialize in producing plush toys and have a reputation for creating high-quality products.
Kellytoy has a team of designers that work on creating new designs for Squishmallows. They are always coming up with new ideas and designs to keep up with the demand for these popular toys.
In conclusion, Squishmallows are manufactured in China by Kellytoy Worldwide Inc. They are a popular toy that has gained a lot of popularity due to their unique design and softness.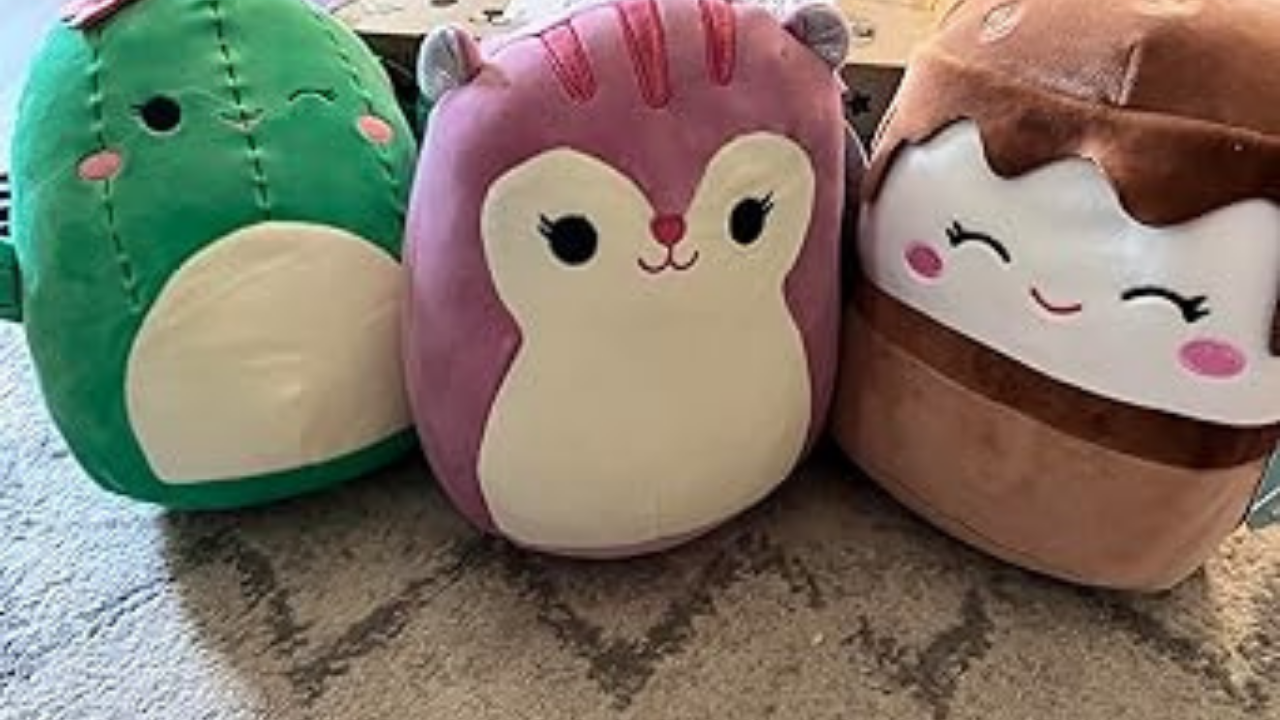 Manufacturing Process
At Squishmallows, they take pride in our manufacturing process. They use state-of-the-art technology and equipment to ensure that every Squishmallow is made with care and precision.
Their manufacturing process consists of two main stages: material preparation and assembly.
Materials Used
They use high-quality materials to create each Squishmallow. The outer layer of each Squishmallow is made from soft polyester fabric, while the filling is made from a blend of polyester fibers.
Their materials are carefully selected to ensure that they are safe, durable, and comfortable to touch.
Quality Control
At Squishmallows, they believe that quality is key. That's why they have a rigorous quality control process in place to ensure that every Squishmallow meets their high standards.
They conduct regular inspections throughout the manufacturing process to check for any defects or flaws. They also conduct extensive testing to ensure that each Squishmallow is safe and free from harmful chemicals.
Distribution and Availability
Squishmallows are manufactured in China, and they are distributed worldwide. They are available in a variety of retail stores, including big-box retailers, toy stores, and department stores.
Squishmallows are also available for purchase online through various e-commerce platforms like Amazon.
Due to their popularity, Squishmallows are often in high demand, and some retailers may experience shortages from time to time.
However, they work closely with their manufacturing partners to ensure a steady supply of Squishmallows to their retail partners.
In addition to standard Squishmallows, they also offer limited edition and seasonal Squishmallows. These special editions are often released in small quantities and may only be available for a limited time.
They encourage customers to check with their local retailers or their website for the latest availability information.
Variety and Collections
We were impressed by the variety of Squishmallows collections available. From classic animals like bears and bunnies to more unique designs like unicorns and cacti, there is truly something for everyone.
One popular collection is the "Hug Mees," which feature longer arms that make them perfect for hugging. Another fan favorite is the "Flip-A-Mallows," which have reversible designs that allow you to switch up your Squishmallow's look.
In addition to the standard sizes, there are also mini and jumbo Squishmallows available. These sizes make great additions to any collection or can be used as cute decorations around the house.
We were also excited to learn that Squishmallows releases seasonal collections, such as Halloween and Christmas designs. These limited edition Squishmallows are highly sought after by collectors and often sell out quickly.
Overall, we were impressed by the variety and creativity of the Squishmallows collections. Whether you're looking for a specific animal or a unique design, there is sure to be a Squishmallow that fits your style.
Safety Standards
At the Squishmallows company, they take safety very seriously. All of their products are made with the highest safety standards in mind. They follow strict guidelines set by various regulatory bodies to ensure that our products are safe for everyone to use.
Their manufacturing facilities are regularly inspected and audited to ensure that they meet all safety standards. They work closely with suppliers to ensure that all materials used in our products are safe and non-toxic.
They also conduct rigorous testing on all of their products before they are released to the market. This includes testing for flammability, choking hazards, and other potential safety risks. They are proud to say that all of our products meet or exceed all safety standards.
In addition to meeting safety standards, they also prioritize sustainability in our manufacturing processes. They use eco-friendly materials whenever possible and work to minimize waste in our production facilities.
They understand that safety is a top concern for parents and caregivers, and they want to assure their customers that they take safety seriously. You can trust that their products are made with safety and sustainability in mind.
Impact and Popularity
Squishmallows have taken the world by storm since their introduction in 2017. Their impact is apparent in the growing popularity of the brand, with many people collecting them as a hobby.
The cute and cuddly nature of the toys has made them a favorite among children and adults alike. The softness and squishiness of the toys make them perfect for snuggling and hugging, providing a comforting feeling to those who own them.
The popularity of Squishmallows has led to the creation of a vast community of fans who share their love for the toys through social media. On Instagram alone, there are over 200,000 posts with the hashtag #squishmallows.
The brand's popularity has also led to collaborations with other companies, such as Disney and Hello Kitty, which has helped to increase their exposure and appeal to a wider audience.
In terms of manufacturing, Squishmallows are made in China, but the company has strict quality control measures to ensure that the toys meet safety standards.
The materials used to make Squishmallows are also eco-friendly, making them a sustainable choice for consumers.
Overall, the impact and popularity of Squishmallows are undeniable, and it's easy to see why they have become a beloved toy for so many people.
Frequently Asked Questions
Where are Squishmallows manufactured?
Squishmallows are manufactured in China.
What is the history of Squishmallows?
Squishmallows were first introduced in 2017 by Kellytoy Worldwide. They quickly gained popularity due to their soft and huggable design, and have since become a fan favorite among kids and adults alike.
How many different types of Squishmallows are there?
There are over 500 different types of Squishmallows available, including animals, fantasy creatures, and seasonal designs.
Who is the creator of Squishmallows?
Squishmallows were created by Kellytoy Worldwide, a California-based toy manufacturer.
Are Squishmallows made exclusively in China?
Yes, all Squishmallows are made in China.
Can Squishmallows be purchased directly from the manufacturer?
Squishmallows are primarily sold through retailers, but they can also be purchased directly from Kellytoy's website. However, availability may vary depending on the specific product and region.
In the market for some new Squishmallows? Check out our articles below for our top picks on these cute and cuddly plush toys: